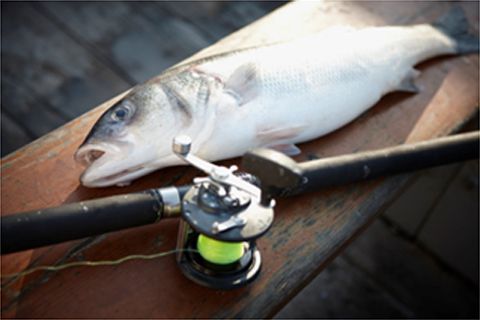 Plymouth Boat Trips teams up with the wine experts at Le Vignoble for an exclusive cook your catch and wine pairing experience at Royal William Yard, Plymouth
Jul. 2018
Local Plymouth businesses, Le Vignoble and Plymouth Boat Trips are offering the ultimate seafood dining and wine tasting experience, to celebrate the City's popular Seafood Festival. On Saturday 15th September, two boats will depart from Royal William Yard Marina for an exclusive fishing trip, followed by filleting demonstrations and English wine pairings at Le Vignoble, Royal William Yard, to complete the freshest of locally sourced meals.
Ben Squire, owner of Plymouth Boat Trips, has been running fishing trips in Plymouth for more than 20 years. He said: 'We're excited to be teaming up with Le Vignoble and guests are in for a real treat as their delicious local catch is paired with the perfect wine accompaniment.'
He went on to say: 'With only minutes from sea to plate, it doesn't come fresher than this!'
Award winning, independent, Le Vignoble, is a hybrid wine business offering elements of lounge, retail and education. Owner, Yannick Loué, said: 'We're really looking forward to bringing a great new experience to Royal William Yard for the Seafood Festival, and linking with Plymouth Boats Trips gives us the opportunity to offer our customers a truly unique experience. Sometimes, we forget what a great place we live in, right next to the water and not far from some award-winning vineyards – this event is going to showcase both water and land!'
Located on the water within bustling Royal William Yard, Le Vignoble is perfectly placed to offer this exciting culinary event and with Ben's knowledge of local waters and Yannick's expertise in wine and gastronomy, it promises to be a seafood feast for the senses. Tickets are on sale at Le Vignoble, priced at £60 per person.
For ticket enquiries, please email: ele@levignoble.co.uk.
For press enquiries and images, please email: sally@plymouthboattrips.co.uk