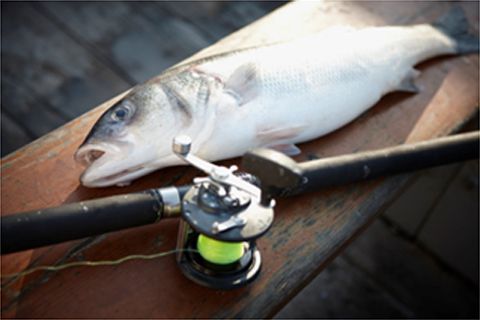 Plymouth Boat Trips and Le Vignoble announce cook your catch and wine pairing dates for 2019 at Royal William Yard
Apr. 2019
Le Vignoble and Plymouth Boat Trips are teaming up again to offer the ultimate seafood dining and wine tasting experiences. On Saturday 8th June and Saturday 14th September, passengers can depart from Royal William Yard Marina on an exclusive fishing trip, followed by cook your catch, with English wine pairing at Le Vignoble, Royal William Yard.
Ben Squire, fisherman and owner of Plymouth Boat Trips said: 'Royal William Yard Marina is such a great place to access the wonderful fishing grounds of Plymouth Sound. We love to join forces with Le Vignoble to present the local catch, at its best, cooked and prepared with some cracking English wines.'
Award winning, independent, Le Vignoble, is a hybrid wine business, in Royal William Yard, offering elements of lounge, retail and education. Owner, Yannick Loué, said: 'We're really looking forward to offering this fantastic experience on two occasions this year. We're located right next to the water and not far from some award-winning vineyards, so this will be another perfect showcase of both water and land!'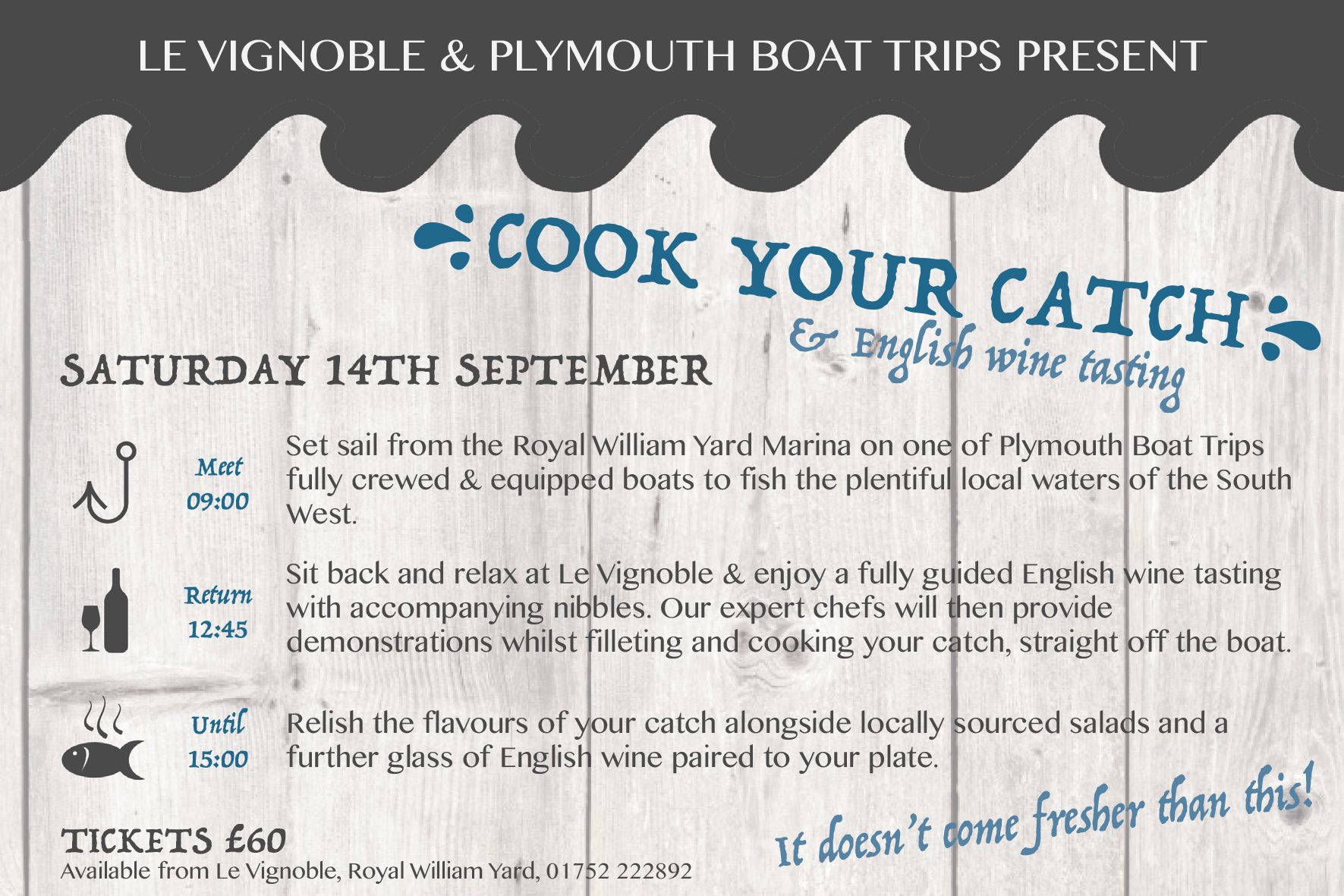 The prepared catch will be served with salad and potatoes to complete the freshest of locally sourced meals. Ben's knowledge of local waters and Yannick's expertise in wine and gastronomy, mean a seafood feast for the senses!
Tickets are on sale now at Le Vignoble, Royal William Yard, priced at £60 per person, or call 01752 222892 to book.
For ticket enquiries, please email: ele@levignoble.co.uk or call 01752 222892.
For press enquiries and images, please email: sally@plymouthboattrips.co.uk