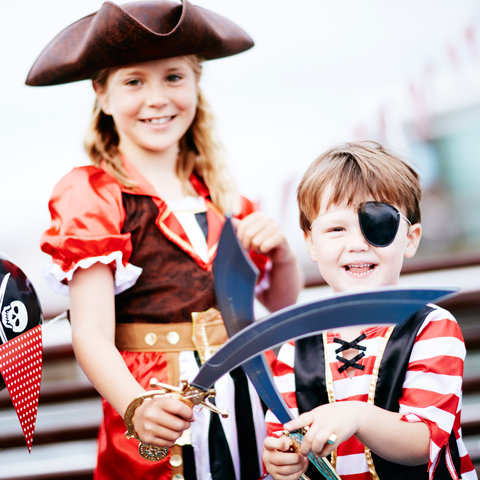 Plymouth Boat Trips announces its swashbuckling cruise for Plymouth's Pirate Weekend
Apr. 2017
Pirate Weekend is coming and Plymouth Boat Trips is calling all scallywags and preparing to man the decks for its kids Pirate Party Cruise, in pursuit of treasure!
The Spirit of Plymouth will be setting sail from the Barbican Landing Stage on Saturday 13th and Sunday 14th May 2017 at 12.30pm and 14.30pm. Adults £10, Child £6.00 Family £28.00.
Captain Black Bearded Brian and his fearless crew will steer the ship across the waves of Plymouth Sound, past exotic Drakes Island, while we play pirate games and hunt for golden chocolate coins.
The best dressed pirate on every cruise will win a prize and there'll be a sweetie swag bag for other young buccaneers to pick a treat.
Shiver Me Timbers, we'll see you on board!!
Please book online at: www.plymouthboattrips.co.uk or call: 01752 253 153 for more information.